Welcome to our new digital products platform.
All are available for the low price of $9.99 per month and they are great as simple, versatile and highly visual tools for measuring change and noticing progress.
Note: if you have previously purchased The Scaling Kit app through our site you can continue to access it the way you always have, please click here!
Scaling Kit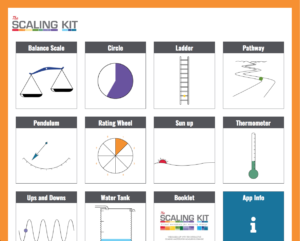 The Scaling Kit is a simple, versatile and highly visual tool for measuring change and noticing progress. These ten interactive scaling masters are especially for those who work with others in a supportive or therapeutic way. The Scaling Kit a great tool for having conversations about how something or someone is going—a project, a job, a timeline, a community event, a
more information
Growing Well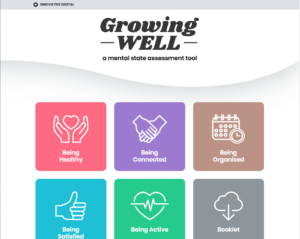 Growing Well is a simple, versatile tool for assessing mental health and wellbeing using the universally understood technique of scaling, and the 'Five Column' tool from strengths-based practice. Growing Well is not only a Mental Health Examination (MSE) tool for professionals-it is also a self-assessment tool for anyone wanting to monitor their own signs of
more information